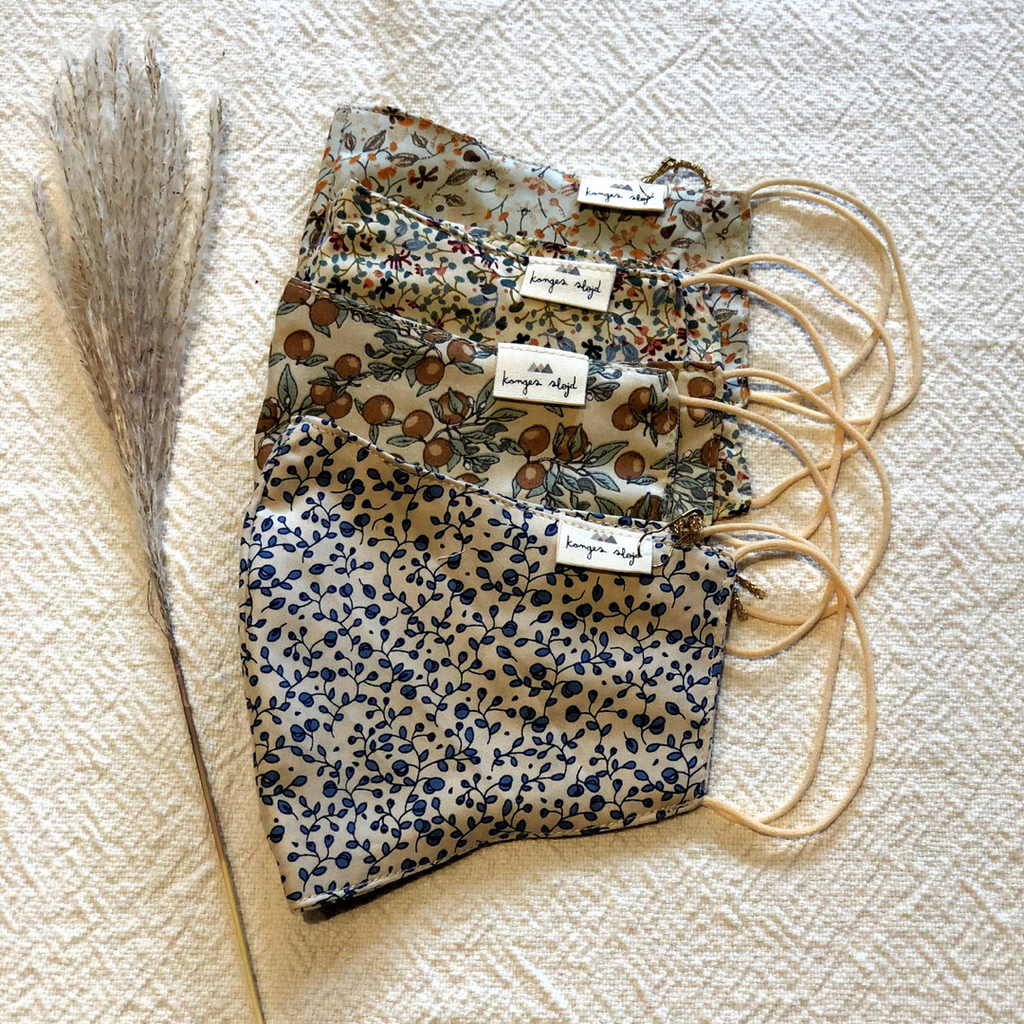 Konges Sløjd
KONGES SLØJD 2 PACK FACE MASKS
Triple layer Unisex organic cotton face masks sold in pack of 2.
Mask Features:
- 100% Organic Cotton
- 3 Layer Fabric Construction with insert compartment to insert filter
- Washable & Reusable
- Adult Size; Unisex
- Designed in Denmark

W: 21cm L: 14cm
Straps/elastic: 14cm
Fabric masks are not surgical masks or N-95 respirators. Fabric masks are used as an additional, voluntary public health measure.
Due to the nature of the product, there will be no exchanges or refunds.
Machine washable at 60°C
Note: These are ready-packed assorted masks sold in pack of 2.
mask
fabric mask
---