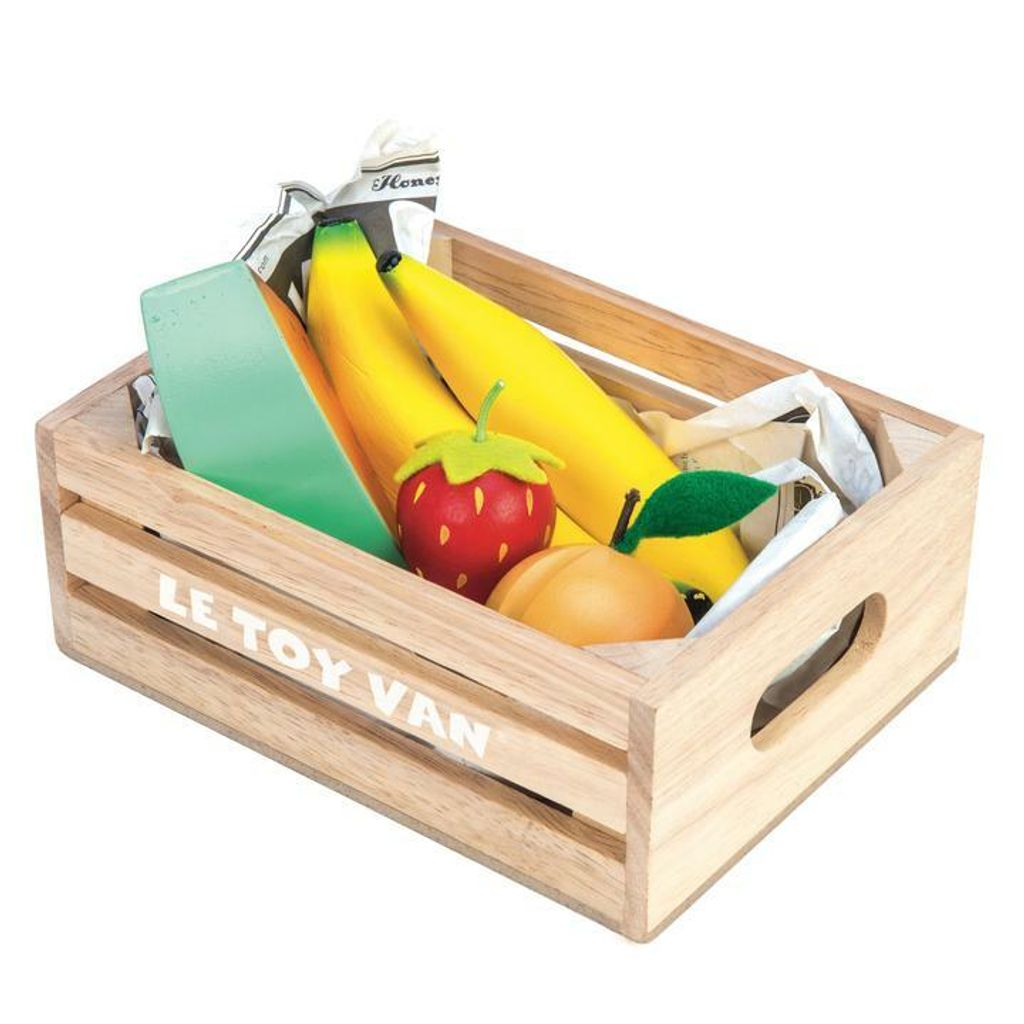 Le Toy Van
LE TOY VAN HONEYBEE MARKET – FRUITS 'FIVE A DAY'
Get your '5 a day the fun way with this colourful selection of wooden fruits, complete with handy wooden storage crate.
Encourage imaginative play and teach little ones about the different food groups and healthy eating with this fantastic early learning toy.
Includes bananas, strawberries, a peach and a watermelon slice. All crafted from durable, sustainable wood using ethical practices and hand painted with non-toxic paints. Tested to meet the highest safety standards. Suitable for age 2 years+.
A wonderful roleplay toy to assist with coordination and refine fine motor skills as well as encourage creative play.
An ideal gift and the perfect accessory to complement our range of food crates and markets.
Dimensions: 16cm x 12cm x 6cm
Designed in United Kingdom
---