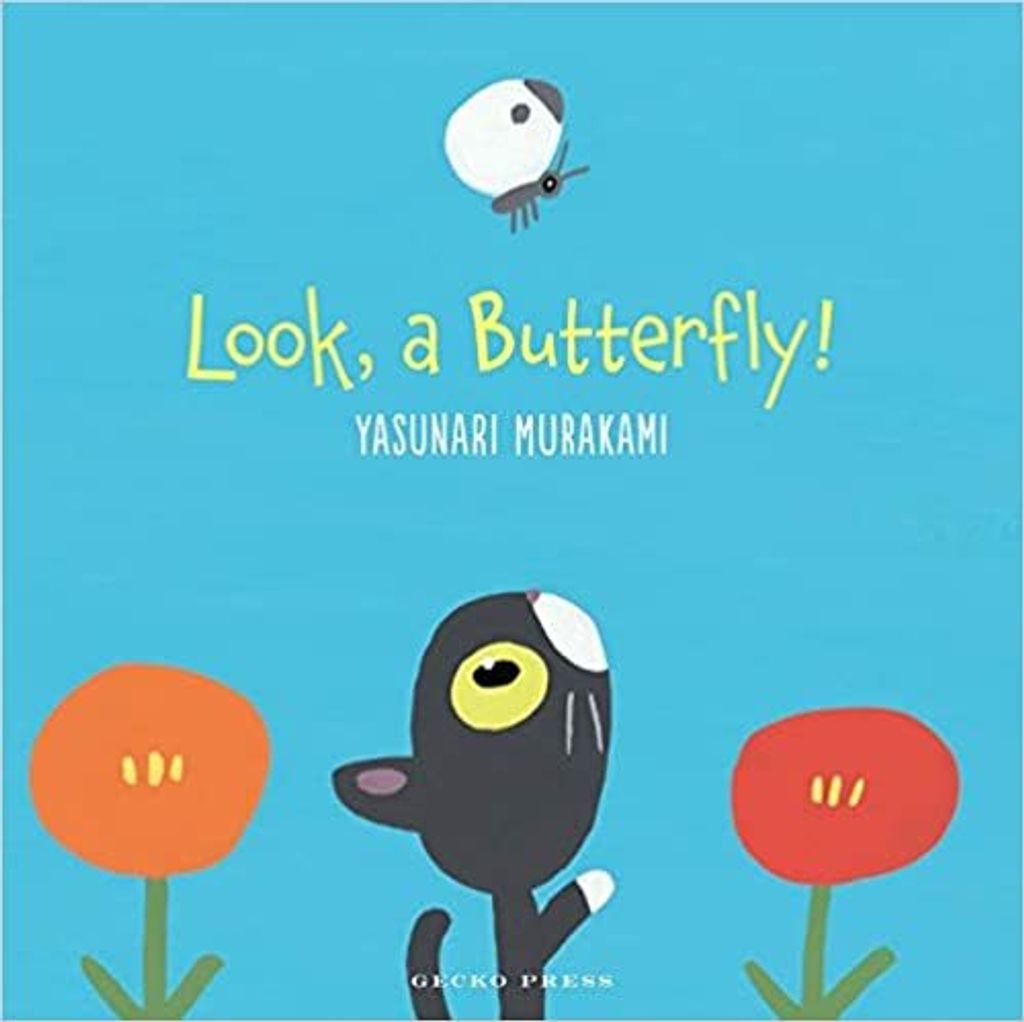 LOOK, A BUTTERFLY!
A light-as-a-feather story to share with the very young, told in shapes and colours.
Look! A white butterfly! Flit and flutter through the blue sky. The butterfly comes to rest on a flower and-pop-the flower opens. Pop! Pop! Pop! All the flowers open: Red, blue yellow, pink, orange. Flutter flit through the sky. The butterfly lands on a cat, and... meeeoow! Let's play!
Look, a Butterfly! is a simple, appealing board book told in shapes and colours. Bright, playful, joyful graphics. A charming introduction to colours within a simple story.
In Look, a Butterfly! young children are taken on a butterfly's journey through a flower garden. The writing is simple, but tells an interesting story, which isn't always the case with picture books! And, of course, the illustrations are wonderful. Murakami pares back the illustrations to the essential elements of the story, perfect for a developing brain to connect with. The colours throughout the book are bold and contrasting. An example is the emptiness of the blue sky, contrasting with the white of the simply drawn butterfly. It makes you feel as if you are really in the garden looking up at a bright, blue sky.
Author: Yasunari Murakami
Format: Board Book
Pages: 24
Dimensions: 6.5 x 0.63 x 7.5 inches
Recommended for 0+ months<
Board Book
yasunari murakami
butterfly
cat
---